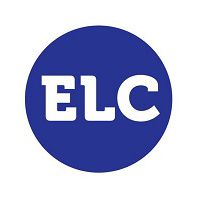 Erasmus + PIC Code: 944319736
ELC Brighton is a training instutution founded in 1962 and
'Centres of Excellence' are based on British Council inspection results. The school
offers a variety of general English, exam preparation cand teacher training courses.
The school is located on a beautiful square 5 minutes' walk from the sea and close to the city centre.
It is large and spacious and combines modern facilities with a unique historic interior. It offers a good nationality mix and a friendly, caring and safe learning environment.
Facilities include:
I
nteractive whiteboards, iPads, smart TVs, 2 student lounges, student 'kitchen', study centre and computer room, bookshop, Business Centre, large Lecture Hall, patio garden, free wifi: throughout school and in accommodation.
ELC organises a full programme of weekend excursions and afternoon and evening social activities
including sports, local visits, conversation club, film evenings and quizzes. A small charge of £3-10 is made for most activities but there are always some free activities like Conversation Club every week.
There is something to do or see every day of the week.
Courses fees including booking fee:
2-week course fee
£810 -
£1000
For details please consult courses descriptions
22.5 hours training per week
Maximum 12 participants

end-of-course Certificate
various accommodation options available; prices starting from £196 for a 2-week stay