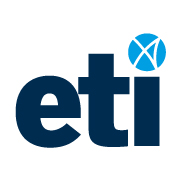 Erasmus + PIC Code: 944492687
ETI is a modern and well equipped teacher training institution located in St Julian's on sunny Malta. It has an on the spot Speakease café which serves cold and hot meals, salads and sandwiches. You can pre-book weekly packages.
ETI offers 1 and 2-week courses:
1 week courses: €350,
2 week courses €700
Booking fee for all courses €100
ETI offers different types of accommodation including standard host families (from €205 per week) and also residence and hotel accommodation (from €230 per week). For details please click HERE.
Training: 21 hours over 5 days or 42 Hours over 10 days
The prices include transfers from/to the airport!
Social Programme includes Half Day Guided Tours (to Malta's Capital City Valletta + to the old Medieval City of Mdina)
Mobility Euro Pass Certificate
End-of-Course Certificate