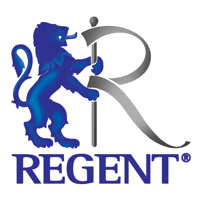 Erasmus + PIC Code : 945383632
Regent English Language Training School was one of the earliest groups of English language schools in the UK and its reputation stems from a very strong educational leadership.
The school was established in 1964 by passionate British Council teacher David Mariano who wanted to run a proper school, with proper teachers and proper courses, so he hired bright, lively teachers able to inspire the student. He added language laboratories to help build learner autonomy and even set up a publishing company to produce professional materials for students.
Today, teachers are still hired for their ability to inspire.. Many leaders of the UK ELT industry have come from Regent, from British Council Chief Inspectors to the Chairperson of English UK. The head of Regent, Geoff Hardy-Gould, is a member of the English UK Accreditation and Professional Standards Board.
A course with Regent will provide you with the knowledge, skills and performance in a second language which can help you to excel in your job or win a promotion, Whatever your goal, Regent School will help you to achieve it while they challenge you to set yourself even more demanding targets.Their unique course design, highly effective methods and positive, professional teachers all help to create a dynamic learning environment
All 6 Regent schools are accredited by the British Council for the teaching of English, and are all members of English UK.
2nd - 12th January 2018
26th March-6th April 2018
9th - 20th July 2018
13th - 24th August 2018
1 week Intensive Course - 25 hours of training -

£463
1 week Semi - Intensive Course - 15 hours of training -

£327

2 weeks

Intensive Course - 25 hours of training -

£926

1 week Semi - Intensive Course - 15 hours of training -

£654