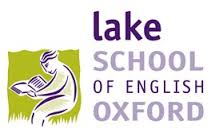 Erasmus+ PIC Code: 945960006
Lake School is in the centre of Oxford, close to Worcester College, famous for its beautiful gardens and the impressive Oxford University Business School.
This historical city is situated in the south of England (about 90 kilometres from London) and offers a lively social life: there is always plenty to see and do.
Lake School of English in Oxford is a collection of colleges and academic faculties (departments) all over the city.
1-week courses at £350, 2-week courses at £600 (except Intensive General English £590).
Booking fee for all courses is £75.
Homestay accommodation

is arranged

(breakfast and evening meal included):
Standard £175, Standard Twin £165, En-suite £215, En-suite Twin £205
(prices per week).
creative, dynamic and interactive sessions (21 hours per week)

course materials, welcome pack and study pack

e-Learning Centre subscription for 1 year

a guided historical tour of Oxford and of an Oxford University college

weekly social evenings, such as traditional pub evening, choral evensong or punting on the River Thames


optional afternoon and weekend excursions

WiFi and LAN internet access, refreshments: tea, coffee and mineral water

end of course certificate and validation of Europass Mobility
12 March, 14 May, 23 July, 3 September, 5 November
Available courses and start dates: