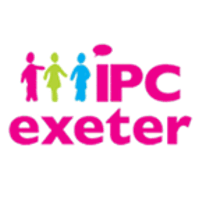 Erasmus + PIC Code: 948822088
IPC is proud to be recognised by the British Council and to uphold the standards of the British Council inspection scheme
and the IPC Team is dedicated to making everyone feel welcome and well looked after to ensure that time spent with them is productive and memorable.
Nestled between countryside and seaside, Exeter is the capital city of the county of Devon, one of the most popular tourist destinations in the UK.
The shool is based in an historic
Colleton Crescent, overlooking Exeter quayside and the river,
10 minute walk from the centre of Exeter. The area is g
reen and full of parks and open spaces.
Exeter was founded by the Romans in AD55 and its Roman Walls still show the limits of the original city to this day. The town
offers lots of cultural and sporting opportunities, cinemas, theatres, restaurants offering a wide variety of cuisines and
historical splendour.
Once painted by the famous English artist William Turner, the building remains historically significant. You will sense the history as you walk through the Big Red Door for the first time.
All courses are 2 weeks

Packages include a bus pass, half day trip, 1 full day trip, 1 full day out of classroom activity, tea/coffee, Internet access, certificate of participation.
There are three options you can chose from:
Option 1 - €1325/£1165 course and homestay, half-board + packed lunch
Option 2 - course only €950/£835

Option 3 - course and self-catering residential package at Exeter University - €1400/1230