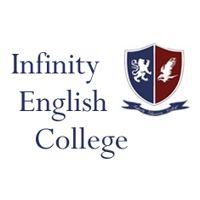 Erasmus + PIC Code: 947184825
Infinity English College is an accredited English Language School recognised by ACELS, a service of Quality and Qualifications Ireland, for English Language teaching (ELT) and a member of Marketing English in Ireland (MEI).
It is located in Dublin city, capital of Ireland, in the heart of the city centre. The school is surrounded by the shopping district, historical attractions, cafes, restaurants, bars.
Our teachers are experienced, university graduates with training qualifications who are dedicated to your learning. Our student population is integrated and a personal and helpful approach shown to students by our staff ensures client satisfaction.
2-week programmes with the possibility to attend only the 1st week




1 week costs €350, 2 weeks €700, apart from Irish Culture which is €950 (no 1 week option, includes extra activities and visits to Dublin Castle, Writers Museum, National Gallery, Irish Dancing Show etc.)



there is

no registration charge




15 tuition hours per week

free access to materials, computers and wi-fi

Accommodation

: host family (half-board) €215 per week (single room), €195 per week (shared room)

Afternoon cultural tours included
Courses and start dates:
ELT Methodology Course

22 January, 26 March, 8 May, 26 June, 10 July, 21 August, 24 September,

15 October, 26 November

Irish Culture

12 February, 12 March, 21 May, 25 June, 13 July, 6 August, 10 September,

15 October, 26 November

Managing People

26 February, 2 April, 28 May, 11 June, 23 July, 28 August, 17 September, 15 October